School Coach Hire
As a well-established and trusted coach hire operator based in Stockport near Manchester in the Northwest, we understand the importance of coach hire for schools. Head teachers and organisers need to know that a responsible coach hire operator is in charge of their pupils' transport. Freshfield Coaches have been providing travel solutions to Schools and Colleges in the Stockport and Manchester area for many years. We provide an excellent service and this is why our customers stay with us year after year.
We have a range of transport for schools and colleges including our 70 seat vehicle with 4 point seat belts providing added safety, and comfort for even the smallest of passengers. We are happy to provide a tailored contract for your school.
Contract work is ideal for a range of possibilities including:
Transporting your school's sports team to matches and training
 Transport to and from various school campuses
 Weekly trips to the swimming pool
 School end of year Prom
A contracted coach hire service with Freshfield Coaches will mean that there will be no hassle in booking coaches last minute and you know your school will be travelling with a dependable operator.
All of our drivers are Enhanced CRB Checked, they have worked with Freshfield Coaches for many years and we guarantee you a professional service.
We work with many schools in Manchester and across the Northwest area providing Private coach hire for educational visits, day trips, end of year proms and many school excursions.

We have some excellent travel and ticket packages available to Alton Towers Resort Theme Park for that extra special end of year treat.
Click on the picture for more information.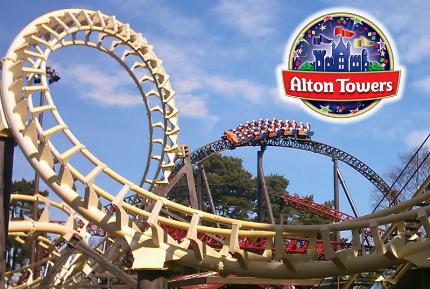 Take a look at some of our suggested School excursions, click on the destination below to see what places are available to visit in that area.
Please note 
You will need to contact the locations directly for entance fee's. 
Please contact us direct to discuss your individual requirements.
Please contact us for a quote..... 0161 947 9477
Or visit www.yellowschoolbus.co.uk